Wirral Eco Schools involved with flower art made from plastic waste
Working alongside partners, Wirral's Eco Schools helped launch Eco Art In The Park – a collection of flower sculptures made from waste.
The project aims to raise awareness of Wirral's biodiversity and the importance of pollinators, as well as inspiring creativity and highlighting the need to reduce waste.
The art has been created by artist Alison Bailey Smith using reused materials such as cat food pouches, garden hose, Nesquik containers and bottle tops.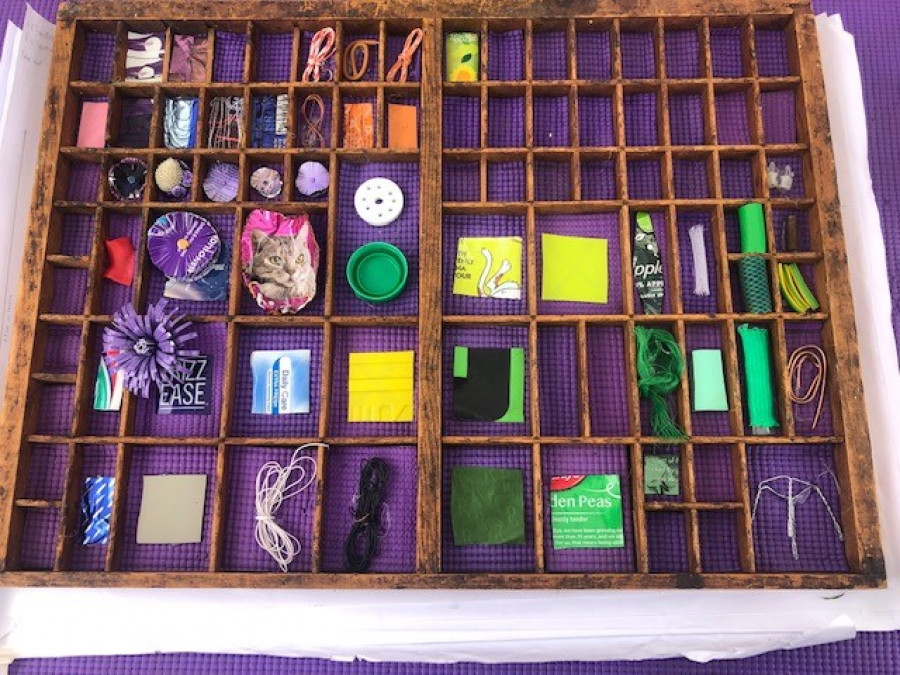 The project, in collaboration with Wirral Unplugged and Wirral Environment Network, was launched  at Wirral Coastal Park, beside Leasowe Lighthouse.
The flower sculptures will travel around the borough, visiting schools and parks, so that more people can enjoy them and learn more about local pollinators and plastic waste.
More information on where you can see the art and how to book it, is available on the Wirral Environment Network website.
Eco Schools have also been provided with a Pollinator Passport designed by Wirral Unplugged with the help of students from Castleway Primary School, to provide information on why pollinators are so important and to give them a 'how-to-guide' on making their own bug out of reused materials to visit the flower sculptures with.
Read more about the importance of pollinators and what the council doing to prioritise them, by visiting the council's website.
Eco Schools involved include Heswall Primary, Park Primary (Wallasey), Prenton Primary, Leasowe Primary, Mersey Park, St Georges Primary, Castleway Primary.
The project was funded by the Community Voluntary and Faith (CVF) Renewal Fund.
Eco Schools is a national accredited programme that empowers and motivates pupils to drive change and improve environmental awareness in their school, local community and beyond. Wirral Council help to deliver this accredited programme across the borough.