Vandalism forces closure of three play areas
Three Wirral play areas are now closed to protect the public while repairs are made following extensive vandalism.
Fire and other damage has caused the temporary closure of the sites at New Ferry Park, Victoria Park and the play area at Demesne Street, Seacombe.
Local people were involved in some of the clean-up work and council staff carried out further clean-ups and have since had to close off the play areas  due to safety issues until repairs can be made.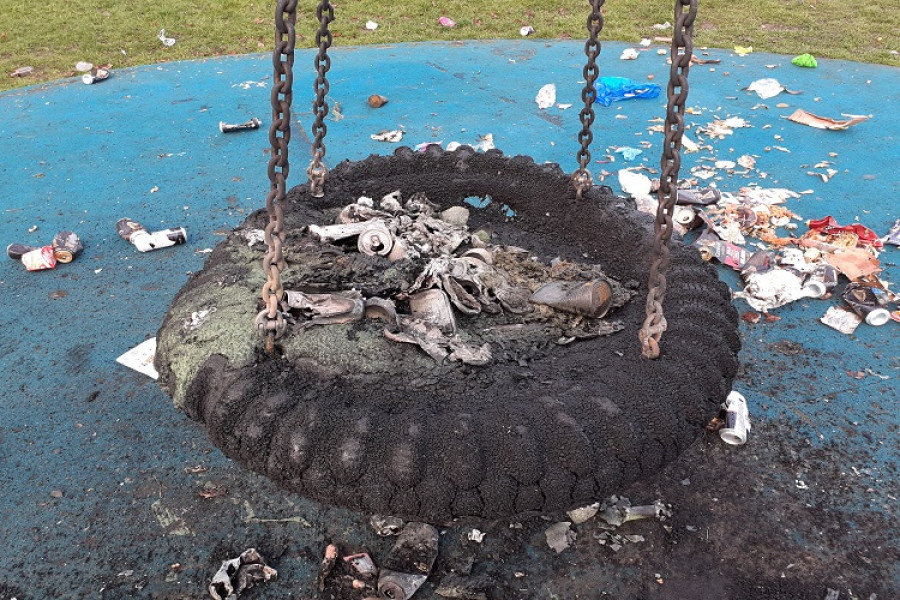 The incidents are not the first – New Ferry Park saw extensive vandalism on Friday February 24 before again being damaged on Monday February 27. At Demesne Street this is now the third time that this has happened recently with other vandalism being recorded in June 2022 and January 2023.
The repairs are expected to cost in the region of £5,000 and funding for this comes from the budget which would otherwise be used to maintain and upgrade play areas. It is hoped the play areas will be able to be re-opened within weeks but it could be longer – the authority is working hard to procure the parts and equipment needed for these repairs.
Cllr Liz Grey, chair of the Environment, Climate Emergency and Transport Committee, said:
There is no excuse for this vandalism. Whoever is responsible for this is depriving the communities they live in of these play areas which many children and their families really value and use day in, day out.

And the cost of replacing and repairing this play equipment and expensive safety surfacing after so much damage means these and other play areas have less funding now available to be maintained and updated in the future.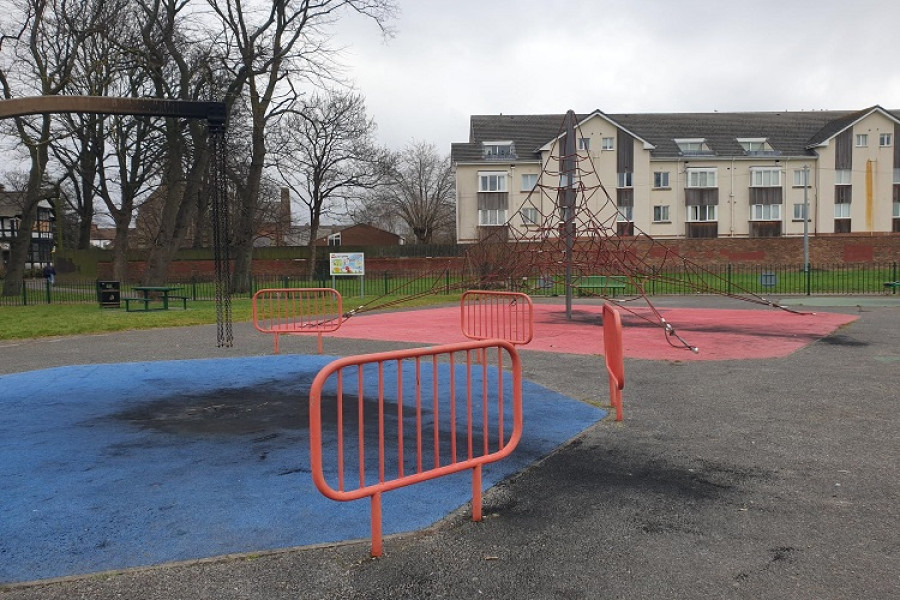 Cllr Helen Cameron, chair of Wirral Council's Tourism, Communities, Culture & Leisure Committee, said:
These disgraceful acts of vandalism cause significant damage to playgrounds, when many families need clean, safe spaces nearby for their children to enjoy.

And while it is not possible to watch these 24 hours a day, seven days a week we will be doing everything we can to catch those responsible. In the meantime, I hope that those people doing this damage come to understand the harm they are doing is not just to the physical play areas but to their own communities.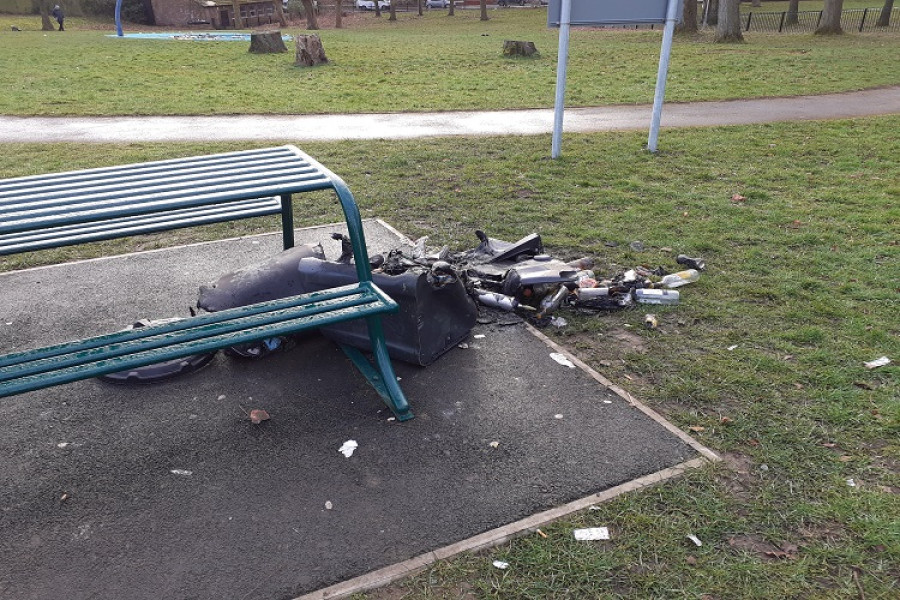 The damage and arson has been reported to Merseyside Police.  Additional attention to these and other play areas will be also be given by the council's Emergency Control Centre, Merseyside Fire & Rescue Service's Street Intervention Team and Council Detached Youth Work Teams.